Project Description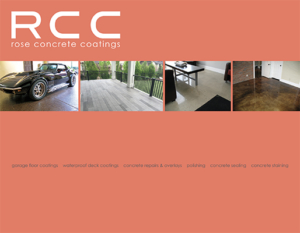 Client: Rose Concrete Coatings, Bluffdale, UT.
This is a custom portfolio brochure designed to highlight the exquisite work of a custom coatings contractor near Salt Lake City, UT.
Full color, saddle-stitched, 11″ x 8.5″ landscape, finished trim size with bleed.
This is a company portfolio brochure which represents the best of the client's work and offers a selection of materials and colors for deck coverings, patios, driveways, garages, and much more.